Waterproof gear doesn't have to end up in a landfill!
The laminated membrane technologies used in today's performance waterproof garments require composite materials that are very difficult to recycle. As a result, about 1 million tons of these garments are buried in landfills or burned in incinerators each year.


LunaMicro's technology puts the moisture-management burden on our active pump, which is typically the size of an A4 (or "letter-sized" if you're in North America) sheet of paper. The rest of a garment can be made from a sustainable monomaterial such as natural rubber or polyester instead of a non-recyclable composite.


Bottom line: LunaMicro's technology can help make over 80% of each garment highly recyclable!
We have identified the most important material sustainability aspects in the value chain:
To work for circular solutions and sustainable use of resources
To protect nature and preserve biodiversity
To develop and disseminate technology that contributes to a better society​
To work for sustainable consumption​
To work for good marketing, information and forms of agreement​
To promote personal development in the workplace
Our technology can dramatically reduce the need for halogenated materials e.g., PFAS and PFOS, in water-resistant textiles.
These chemicals threaten human health and the broader environment and will likely be forbidden in the EU and other markets soon. Using our technology to create moisture-managing garments to replace "breathable" fabrics that depend on these nasty chemicals will contribute to eliminating these chemicals and their impact. We will, in the next step of our sustainability work, develop a plan to minimize the negative impact of our product, to further strengthen the positive aspects and to establish relevant metrics to hold ourselves accountable over time.
Lunamicro supports the UN's Sustainable Development Goals
The Sustainable Development Goals are the blueprint to achieve a better and more sustainable future for all.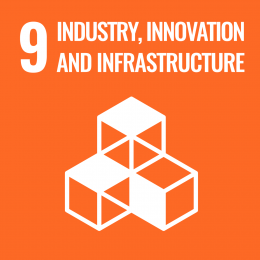 Our technology for moisture management reduces or eliminates the need for the halogenated materials and coatings (which contain chlorinated or fluorinated chemicals), used in many waterproof and water-resistant garments, that contaminate water and the environment.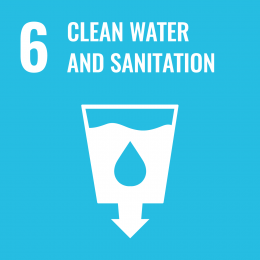 Our new innovative technology will revolutionize what textiles can do, creating better products and generating sustainable employment and income opportunities.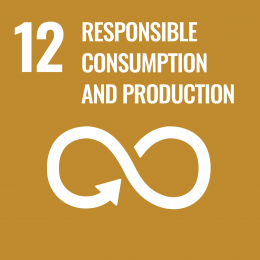 Our business helps promote sustainable lifestyles, and our business practices, including life-cycle management, promote sustainable use of materials and other resources.