LunaMicro's patented active moisture management fabric​
is a textile that pumps water from the inside to the outside of the fabric powered by a small battery, keeping the user warm, comfortable and safe. Our technology is an innovation based on patented research from Linköping University.
Unlike passive solutions, our textile pump technology moves liquid water, not just water vapor.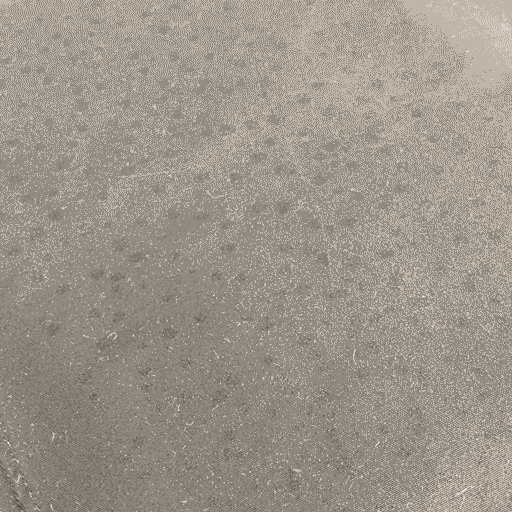 LunaMicro's textile pump technology sandwiches a nanoporous membrane (light blue) between electrodes (light purple) coated onto customer-selected materials (dark purple), creating a thin, flexible multi-layer textile.
When we connect a small battery between these electrodes, the fabric drives water from one side to the other through a process called electroosmosis.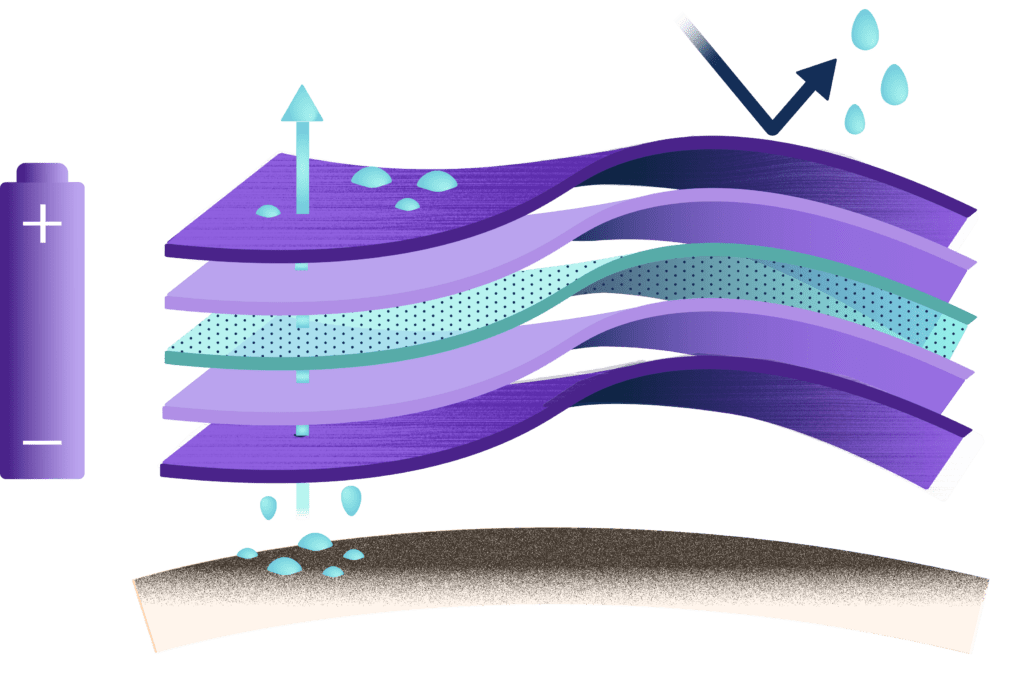 Device performance figures
We work with companies in fashion, workwear, personal protective equipment (PPE), medicine, the military, and more. Using industry-standard techniques and commercially-available materials, we print our conducting polymer electrodes onto the customer's choice of inner and outer materials giving our customers the best water transportation in the market.
Water transport at 0% external humidity – 20 000 g/m2/day
GORE-TEX (ePTFE) membrane – 6 500 g/m2/day
Water transport at 100% external humidity – 12 000 g/m2/day
A textile pump about the size of an A4 sheet of paper is, in most circumstances, sufficient to transport the sweat that an active person produces.
In the jacket shown to the right, the pump is hidden in the back panel. We cut a horizontal slit in the jacket to let the pumped moisture out, and built a small "roof" over it to keep the rain from coming in.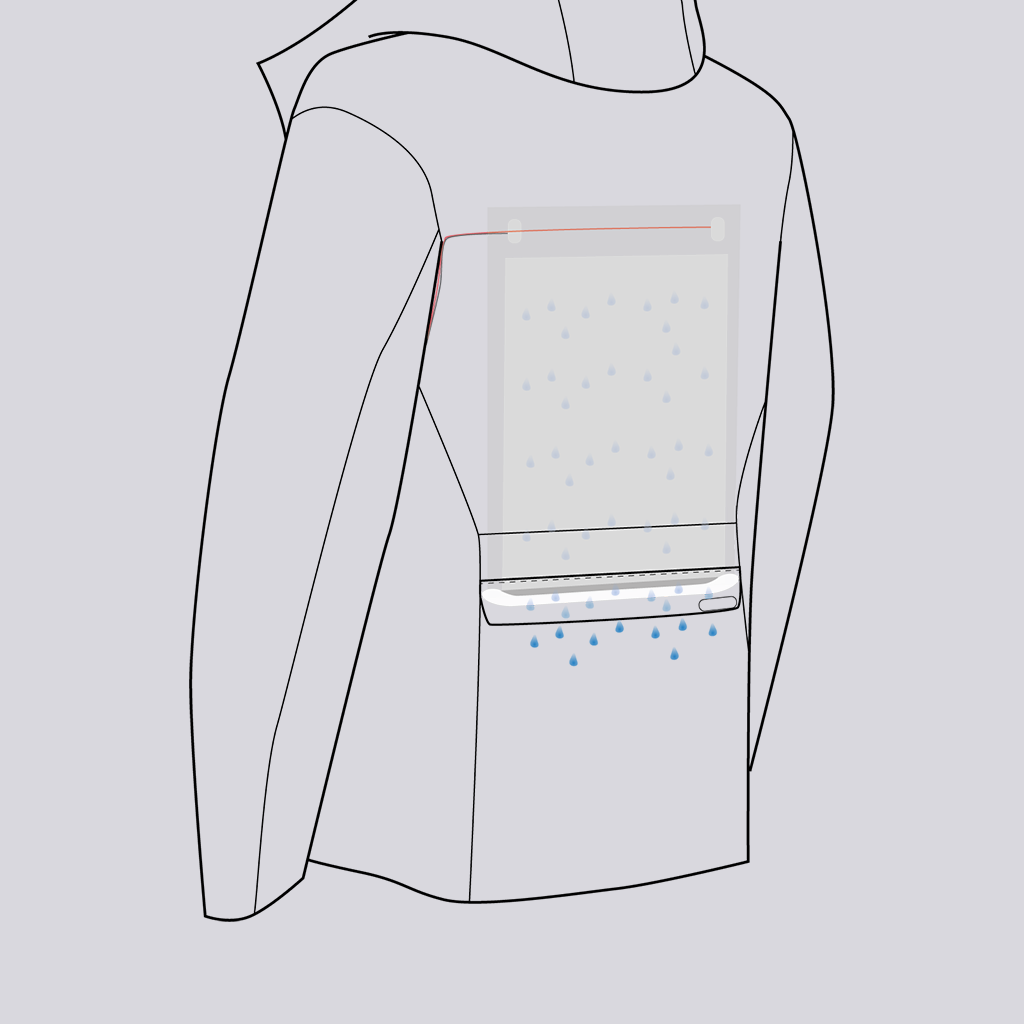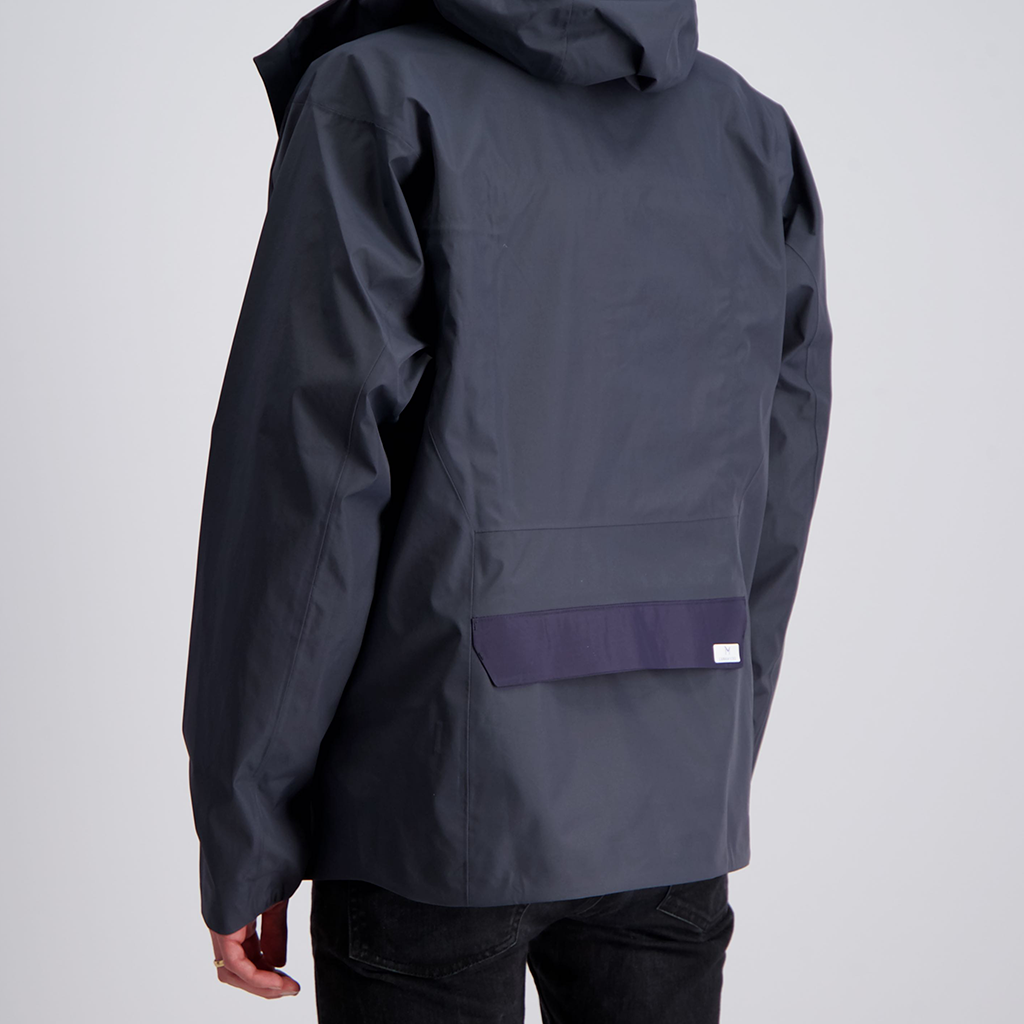 Let's Make Your Product Even Better
Would you like to explore how LunaMicro's technology can help improve the performance of your products?​